Tracking Dubai Visa Application Status Online
You have applied for a UAE Visa. How are you going to know its status? The answer is tracking your application status. You are going to require the application and reference number for tracking your UAE Visa application. When you apply your visa application using Dubai visa service provider, then make sure to have the application and the reference number. Many service providers that apply for the VISA on your behalf have a tendency to not supply the reference number.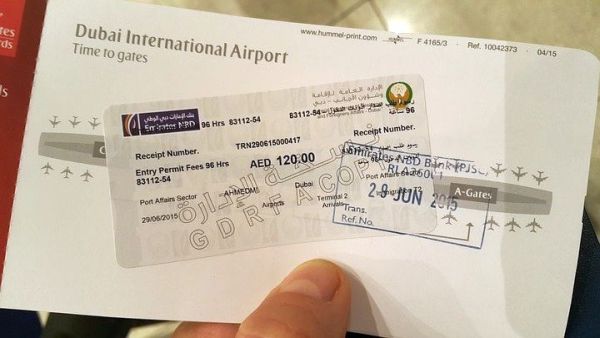 There are several ways to track the status of your UAE Visa application.  Did you apply for a Dubai Visa through any of the Amer centres in Dubai or via Airlines or Tours & Travel Company? If so, you will be able to track the application using using below given steps. Also, there are several other ways of tracking Dubai visas. What are they? We are going to know about them below.
How to Check Dubai Visa Validity?
People can check the validity of their VISA at smartservices.ica.gov.ae.
You can search the Validity of your Visa using File Number or Passport Information
Now select the Type i.e. Residency or Visa
Now select the File Type i.e. Emirate Unified Number or File Number or Identity Number
And click on Search.
This will show the status of your Dubai Visa validity.
This stands for everyone with an entry visa/ residence permit for Ras Al Khaimah, Fujairah, Ajman, Sharjah, Umm Al Quwain, and Abu Dhabi.
All of the holders of a Residence Visa or Entry Permit for Dubai can check their Visa validity at https://amer.gdrfad.gov.ae/visa-inquiry.
Other methods of knowing visa validity and other stuff
Anyone who wants to the validity of his/her UAE visa or has any questions on the issuance and types of UAE Visa can call 600522222. This is the toll-free number of ICA. The person can also use the ICA feedback platform.
A person in the UAE can know about Dubai visas by contacting the GDRFA on it's toll-free no. 800 5111. If the person lives outside the UAE he/she can contact the GDRFA on +9714-313-9999.
How to check Visa Application which was applied via UAE-based airlines?
Did you apply for your UAE visa through any of the UAE based airlines or any of their affiliates? If yes, you have some channels for tracking them.
If you had applied for your visa through Etihad Airways you can track it at https://www.ttsuaevisas.com/en/air_serbia/track-visa-document/
If you applied for your Visa through Air Arabia you can track it at https://www.airarabia.com/en/uae-visa
If you applied for your Visa though the visa application centre of Emirates Airline you just visit http://www.dubaivisa.net/online/track_application.html.
You are going to find step-by-step information for tracking your application. The steps are:
Going over to www.emirates.com
Retrieving reservation using the link "Manage an existing booking"
Next, click on the link labelled "Apply for UAE visa" and the VFS Page is going to open
Now, you can track the present status of your application by typing in your visa application and Emirates booking reference numbers
Did you make the UAE visa application at any of the travel shops of fly Dubai? Then, you can track it at https://www.flydubai.com/en/plan/visas-and-passports/uae-visas