About Freelance Permit for Dubai – Apply Online
Freelancing has grown in popularity in the UAE. The good news is that Freelance Permits are now offered in several Free Zones based in Ras Al Khaimah, Dubai, and Abu Dhabi. They let individuals with expertise in the technology, media, and education sectors provide services as agreed with clients. People who are doing a full-time job also have this freedom.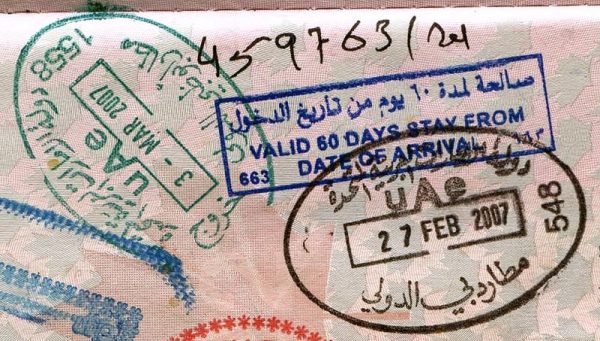 The UAE government has legalized this initiative to source several services into the home market. Freelancer Permits are available from DMC, Twofour54, DIC, DKP, DDA, and RAKEZ.
Who can apply for a Freelance permit in the UAE?
Individuals based in some sectors can file an application for a permit. Among them are:
Media: journalists, Actors, editors, film directors, writers, photographers, artist, animators, audio/sound engineer, cameraman, brand consultant, web developers/designers, choreographers, composers, copywriters, and more. There are provisions for more specified posts within the above specialties.
Technology: IT & telecommunication networking, Mobile/software/web development and architecture, customer service, data science
Education: eLearning advisor, Educational advisor, executive coach, trainer, researcher
Possibility of a freelancer residing and working in Dubai
Dubai is among the world leaders as regards wages and business income, and many consider the prospect of relocating here. Though foreigners cannot claim the country's citizenship, they can obtain a residence permit. People with a residence permit have nearly the same rights as citizens. Among the people who can get Dubai residency are those who want to work as freelancers in the city.They must apply for a freelancer license in the city. While for short trip, consider Dubai visit visa which is perfect for tourist or business trip.
How to obtain a freelancer permit in Dubai
A good number of free zones in Dubai allow the prospect of getting a freelance license. For this, applicants have to select a suitable activity, gather some essential documents, and pay the traditional fee.
Freelancer permit in Dubai is for a year
After a year, it must be renewed. While this process is like that of registering a company, the freelance license costs much less. Several free zones present freelancers with a Flexi-desk for running their small business. This facility lets freelancers access an office and use several services that include a conference room, mail, and more. A freelancer license in the city if available for one or multiple individuals. Individuals can use their own company, have their bank account, have a personal legal address, and more.
What is the fee for a freelance permit in Dubai and different Emirates?  It is based on the sort of activity and the selected jurisdiction.
Those who are not keen on delving into the registration procedures can take our consulting services. We will help you through the entire process. We provide professional support in solving any problems associated with obtaining permits and more.
The requirements for applying for this permit
A person must fill in the online application. He/she must upload some documents. They are:
Passport /Visa Copy
Resume/CV
NOC from a Sponsor in the UAE
Bank Reference Letter
Those who want to freelance in the education sector must upload their Certificates and Credentials
Those who want to freelance in the media sector must upload Samples of their Work
Some more document could be needed
The application process
The submitting of the online application
When an application is approved, the applicant will be notified via email. The applicant must shell out a fixed fee, and the amount varies in different FTZ.
Individuals who want to apply for freelance in Dubai can contact us. This venture will be in effect in Dubai Internet City, Dubai Knowledge Park, and Dubai Media City.
Individuals who're approved must sign their documents in the presence of the TECOM Group authorities and pay the required fee. They can do so at a business center in Dubai Knowledge Park, Dubai Internet City, or Dubai Media City.
Once approved, we will send the freelance permit soon.
Fees for the Freelancer Visa 
The remuneration for this freelancing package is AED 7,520 per annum. This fee includes the Freelancer Permit and the right to enter and access the TECOM Business Centre. Those who require a VISA will get the help of TECOM's AXS Centre.
Conclusion
A freelancer residence permit brings a lot of opportunities in Dubai, which is among the fastest developing economies worldwide. With a freelancing permit in Dubai, you individuals can officially reside and work in any Emirate. They and their family can enjoy living in Dubai.