Dubai Visa Information for Indian
Detailed information about Dubai Visa for the citizens of India. Find how to apply, 14, 30 and 90 days visa and how we can help your application to get it approved. Dubai in UAE is one of the most sought after place for either working or vacationing for Indians. This is due to a number of factors like proximity, beauty of the place and lucrative job offers. These reasons have attracted thousands of Indian tourists or professionals flocking to the land of modern and extraordinary living.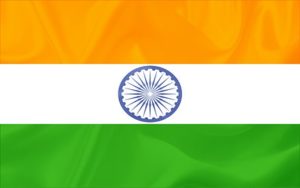 Description
For travelling to Dubai, a visa and a passport are a must. We at our portal, offer you the best prices, seamless services and a hassle free experience to make your trip easy and worry free. Travelling to foreign countries take a lot of planning and documentation. We help you save on that precious time, which you can utilize to do something better.
Visa application can be difficult and time taking and often with improper knowledge about necessary documents can even get cancelled sometimes. Visa on arrival is not available for Indian and thus through us it's just three simple steps you need to follow:
Visa type information
Application
Follow up
We at Dubai Visit Visa can help you to get your application approved.
Visa Type for Indian                    
Knowing ones visa type is very crucial as fees and admission criteria depends on the purpose and duration of travel. Broadly there is multiple entry short term and long term, transit visa, short duration stay for 14 days, long duration stay of 30 days, long duration stay of 90 days and tourist visa are available.
Dubai Visa Application:
Before applying it is crucial to checklist the documents mandatory for visa approval. Listed below is the document list:
An Indian passport valid for at least duration of six months.
One passport size photograph. The photograph should be clear with a white background
A duly filled in application form with all the correct details. Click here to download
A confirmed flight ticket on any standard Dubai Airlines
Letter from the guarantor living in the UAE along with a copy of his/her passport
Hotel or lodging details
Dubai being very stringent about entry into the country as well as concerned regarding safety of women has a set of age criteria which needs to be maintained for procuring a visa.  Females below 30 years and beyond 63 years cannot travel alone. Children till 11 years of age need to be accompanied by only their parents. 12-29 year females need to travel with their parents or husbands. For males, till 18 years of age, parents need to accompany beyond which they can travel alone.
Follow up:
After checking the document requirement and submitting the application all you need to do is wait. We carry out the rest of the procedures and send the approved visa either through registered post or e-mail. A worry free experience which surely will save a lot of time and money for you!
Link on the link below to take you to our registration and application page. All you need to do is download the form, fill up the necessary details, upload mandatory documents according to the guidelines and pay the visa processing and a nominal service fee online and submit. Rest leave it to us! For those who still have questions or queries, you can contact us here.