World Travel Market London Dates 2016
The famous World Travel Market which is alo known as WTM is going to be held in UK this time in 2016. Find the dates, history, overview details. The most awaited annual business event is just around the corner. The World Travel Market is the most sought after event in London which is held every year attracting millions of visitors every year during the month of November.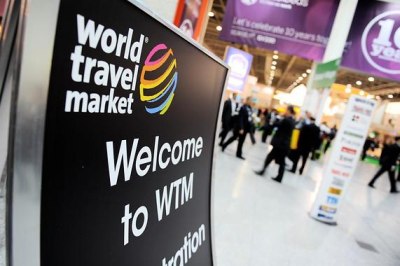 History
This is the 37th year of the event with a long standing history. The World Travel Market abbreviated as WTM was first started in Olympia in 1980 by Duke of Kent and Kimberly Santos, Miss World. Princess Alexandra opened WTM in 1981 followed by Princess Diana opening the event the following year which drew huge crowd due to her presence. In 1992, WTM was moved to Earls Court. In the same year the Meridian Club was launched with 7000 members. Finally in 2002, WTM moved from Earls Court to Excel London, the current location for the event. In 2004, World Environment Awareness day was renamed as World Responsible Tourism Day after being successfully celebrated for long 25 years. Speed Networking was introduced in 2010 followed by Travel Technology Show in 2013.
World Travel Market Overview
The WTM has expanded beyond imagination as it started with 40 participating countries, around 221 exhibitors and 9000 visitors way back in 1980 when it first started. Currently after 37 years, it attracts 5000 exhibitors across the globe with 182 participating countries, 50,000 visitors and 2.5 billion Euro industry deals. Due to its growing popularity, the event is now a three day affair. The logo was changed twice, once in 2002 and again in 2013.
WTM Event Details
The present WTM is scheduled for three days commencing on 7th November, Monday and closing on 9th November Wednesday, 2016. Fair timings are from ten in the morning till seven in the evening on all three days. The entire event is organized by Reed Travel Exhibitions.
Visiting WTM:
This unique global meet is meant for travel industry personnel to meet, negotiate, transact and become aware of modern and changing trends in the global travel market. All sectors belonging to travel industry like hotels, restaurants, airlines, luxury travel, tourist boards and travel technology participate every year to exchange ideas. The sole purpose of the fair is to bring the entire travel sector of the world under one roof for better exposure, business and technology awareness.
Several influential personnel are invited to present and conduct seminars, debates and lectures related to travel industry and its changing trends. Over 250 speakers including CEOs and managing directors take part in the event to motivate and influence thousands visiting the fair every day. More than 80 events revolving around 12 travel sectors are arranged. The Minister's Summit and Responsible Tourism events are also conducted separately during the event.
On the first day, WTM can be attended by pre-registered members only and is strictly by invitation only. The following two days are open for all pre-registered members including WTM Buyer's Club members, trade visitors, press and exhibitors. All visitors should be working in or associated with the travel industry and should be over 16 years of age. Visitors who intend to visit the event without registration need to pay an entry fee and formal dressing is a mandatory criterion to enter the fair along with a valid ID card.
Registration for the World Travel Market event is done through their website http://www.wtmlondon.com