Turkey visa from Dubai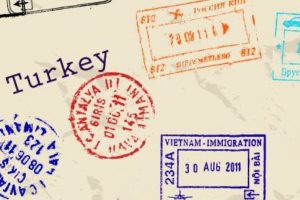 After you have decided of flying from Dubai to Turkey, you need a valid passport. This should be valid for at least 90 days. Even with 6-month validity, you should think about a renewal of the passport before you enter Turkey.
Whether you need a visa depends on your country of origin as well as the duration and reasons of your stay. Many countries have signed a visa exemption agreement allowing their fellow citizens to stay for up to three months without a visa. Some nationalities with a visa requirement can purchase a visa directly at the border crossing into Turkey (payable). For a list of these countries and the respective permissible length of stay, visit the site of the Turkish Foreign Ministry . There you will also find a list of fees.
The immigration process
Find out in advance all the necessary papers to you for entry into Turkey need. The reason of your entry is crucial for the type of visa you need. You must go through the following steps:
Visa– Apply for a visa at a Turkish embassy or consulate in your home country. Make sure that the application is timely, as processing may take several months. If you have any questions, please contact the relevant embassy or consulate staff. To be able to solve a mistake later in Turkey is, in case of doubt, much more stressful.
Work and residence permits –If you want to live in Turkey, you will need a residence permit. If you want to work there, you will also need a work permit. Apply to them at the embassy or consulate in your home country.
Additional information –you may need to prove that you have a return ticket to their home country or can obtain it. A confirmation of the hotel reservation can also be requested (if your employer has organized an accommodation for you).
If you wish to leave Turkey during your stay, your visa should explicitly permit re-entry. Otherwise you may be refused entry into the country.
Let all the requirements and restrictions of the Turkish embassy or the consulate of your country confirm and clarify any questions. The immigration process will probably put your patience to the test. Nevertheless, it is better to secure everything beforehand with the competent authorities as a mistake in the application.
Turkish visa can be broadly classified into two categories: one-time ( tek giris ) or multiple entry ( muteaddit giris ).Within these two categories, visas are different depending on the reason for your stay.
Tourist visas that you can get at the border crossing are usually limited to one-time entry. With a work or student visa, on the other hand, you can usually enter more than one time.
To apply for a visa, you must submit your application to the Turkish embassy or consulate in your country. The general application documents are as follows:
Passport (period of validity should be at least 90 days beyond the duration of the requested visa)
Application form (available from the Ministry of Foreign Affairs)
Two passport photos
Proof of health insurance
Return ticket or confirmation that you have sufficient financial resources to purchase a return ticket
Confirmation that you have sufficient financial resources to finance your stay
Visa Application Fees (depends on your type of visa and your nationality)
Regardless of which visa you are applying for, you should have the above documents at hand. In addition, there are the documents for the visa form.
Tourist visibility
If you do not get a tourist visa at the border, you must apply for this in advance. Tourist visas have a validity period of 90 days and allow only one-time entry into Turkey. This also applies to visas purchased at the border crossing.
Business visibility
Business visas are the same as tourist visas and are intended for travelers traveling for business reasons for a temporary stay in Turkey. Like the tourist visa, business visas have a validity period of up to 90 days and are limited to only one entry.
Student visa
Students can only apply for a visa after you have enrolled at a Turkish university, school or language school recognized by the Turkish Ministry of Education. In order to apply for such a visa, you will need a letter from the respective educational institution, which confirms your enrollment.
After your stay in Turkey, you must register with the local police station within 30 days. You will then receive your residence permit.
Visiting visa
If your stay exceeds the duration of a normal tourist stay, you will need a stay visa. This is usually issued to persons who are not living or working in Turkey (eg retirees) for work or study purposes. Submit the necessary documents to the Turkish embassy or consulate of your country at least two months before your planned entry to allow sufficient time for processing. Since you do not qualify for a residence visa in Turkey, you must provide proof of sufficient financial resources.
Work visa
Apply your work visa at least two months before your departure. When closed, your employer must provide the necessary documents to the Office of Labor and Social Security send. On the website of the Ministry you will find a list of the necessary documents.
The application process for your work visa and your work permit begins at the same time with the submission of the necessary documents. The Ministry of Labor and Social Security will process your application within 90 days.
Research Visas
Researchers who wish to make archaeological excavations in Turkey must submit their application to the Turkish embassy or consulate. The members of the research team must submit seven copies of their application and passport. Your documents will then be forwarded to Turkey. After processing and confirming the documents, applicants must pay a processing fee.
Visa for shooting
If you want to shoot an advertising or documentary film in Turkey, you must submit your application to the Turkish Ministry of Culture and Tourism. Contact this for more information. You cannot apply for such a visa through embassies and consulates.